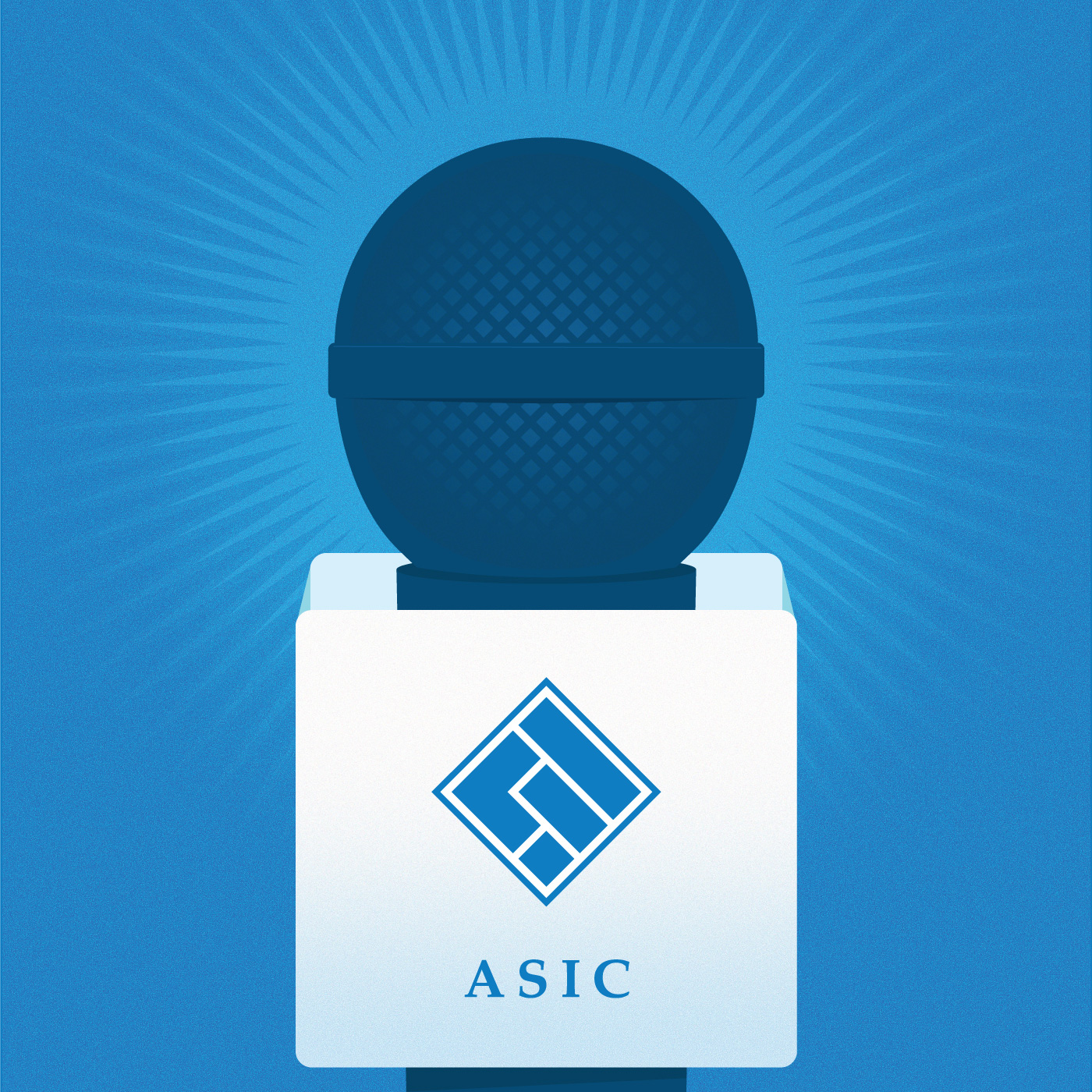 On 16 March 2018, ASIC held a Close the Gap event featuring two leading Indigenous entrepreneurs:
Liam Ridgeway, co-founder of Ngakkan Nyaagu (NGNY), an Indigenous digital enterprise
Jasmin Herro, founder of Outback Global, a leading Indigenous supplier of workwear
The Close the Gap campaign aims to create equality in health between Indigenous and non-Indigenous Australians. This campaign also measures progress in economic development and employment, and these aspects were the focus of ASIC's event.
Liam and Jasmin were also kind enough to speak on our podcast after the event. In the episode, you will hear from Liam and Jasmin about how and why they started their businesses and what impact they seek to have as Indigenous entrepreneurs.
Transcript
Host: Hello and welcome to the official podcast of the Australian Securities and Investments Commission. In today's episode we will be talking to two outstanding Indigenous entrepreneurs who we've just heard from at our Close the Gap event here in Sydney today. My name is Justine Butler, and with me are Jasmin Herro, CEO of Outback Global, and Liam Ridgeway, founder of NGNY, an Indigenous digital enterprise. Thanks very much for your time today, let's start with Liam. Liam, you started your IT career with Microsoft and were extremely successful there, what did it take to leave such a big enterprise and start out on your own?
Liam Ridgeway: It was quite interesting. It took a lot of, I guess a lot of guts. In fact, there was lots of late nights, lots of thinking about whether I should pursue this or not. It sort of came off the back of an idea from a conversation that I had with a colleague of mine at Microsoft to I guess pursue a business idea and leave Microsoft, and, I think it literally took me maybe nine months to actually build up the courage to go and actually explore the opportunity to start my own business. And it was very stressful, I had to also convince my partner at the time, who is now my wife, that this was the journey that I wanted to take and that my potential was going to be far higher going on this journey and starting my own business as opposed to working just in a corporate role, and I also wanted to make more of an impact, and so that was the thing that actually helped me convince myself that by having my own business I could have more of an impact in the Indigenous community, but also across Australia and potentially across the globe as well.
Host: The question, or possibility, for impact came up in the talk today and Jasmin I believe you're very much motivated by making an impact around Indigenous culture in both Indigenous and non-Indigenous communities, perhaps you'd like to tell us a bit more about that.
Jasmin Herro: Thanks Justine. Yes, I think there's an unwritten law that Indigenous businesses must give back to community, and must show a social impact, and if not, now. And I think one of the reasons why I took time out to think about the social impact that I wanted to leave, which was not just about writing a cheque for money, but leaving a legacy for others that would outlive me and even my project. And one of the things as a parent, my children always struggled with was 'how do I explain who I am, and where I'm from?'. And I think the other side of that was how do the teachers try to include Indigenous culture into the classroom? So as a parent myself, I thought, I was getting a little tired of teachers asking me, 'so, um, what do you think we should do for NAIDOC Week this year?'. And I think that started me thinking about 'how could I make it easy for my children to explain about their culture, and how could I make it easy for the teachers and the other students to understand how interesting it was?'. And so that's why I embarked upon the Teter Mek project and indeed writing the books, and creating the workbooks and teachers' resources to go with it.
Host: That kind of leads me back to this kind of broad question that we have about, 'how does being an Indigenous person influence your business?' Liam you spoke about that today, perhaps you could elaborate.
Liam Ridgeway: So, being an Indigenous person and being in business, for me, and I can also talk for John my business partner as well, it is a core part of what we do, why we exist, and how we do what we do. So, being Indigenous and having a business, as Jasmin talked about, we want to be able to make an impact; we call it a social impact; but for us it's about an impact of sustainability, of enhancing and improving the lives of our community and our people. You know we talk about this whole idea around the 'gap', and we want to participate and look at the way that technology plays a role in closing the gap, but I guess the other side to it as well is that there's not only a gap in relation to Indigenous Australia and connecting with western education systems, but it's also non-Indigenous Australia and how it is connecting with Indigenous perspectives and culture as well, and we want to be a part of that journey too and look at the way that technology plays a role in capturing our culture and being able to share that with the rest of Australia, and with the rest of the world. So being Indigenous, and owning our own business, absolutely for us go hand-in-hand, and drives us every day, and this is why we've coined the term 'Indigenous digital economy', because we want to achieve success in our business, but it's the bigger picture; the success for our people the success for our community, and the growth of our community.
Host: So, Jasmin, you've managed to start a workwear uniform supply company that now I believe has a partnership in the United States amongst other things, so it's a global enterprise, what are some of the key challenges you encountered as you went on that journey?
Jasmin Herro: Some of the key challenges would have been finance and capital; having a product-related business is never easy, and funding yourself, boot-strapping only goes so far. So, I think building relationships with your financiers are also very important, but also having a clear discussion, an open, two-way discussion with our customers also helps make our delivery, and our service, easier. I think it's all about building relationships. I think as far as Aboriginal people and Torres Strait Islander people are concerned, when you hear us introduce ourselves we normally talk about where our mob is from or who we belong to, and what I've found is that once you actually start to build these relationships internally with some of the big organisations that we deal with, that's where the respect and the understanding of what we're trying to achieve comes across.
Host: So, I think our final questions for both of you is 'what's the one piece of advice you would give a young Indigenous person contemplating getting into business?' I might throw to you Jasmin for your tip.
Jasmin Herro: Yeah, I think I'll stick with what I said earlier today, and one is that I can't give one piece of advice because I'm a mother, and two, be really clear about what you're doing and what you're trying to achieve, and if you can articulate that into a business plan or idea, that's when you can actually start to think about moving it into a real live business. And also, drink lots of good coffee.
Host: Thank you, we all enjoyed that tip. Liam?
Liam Ridgeway: Absolutely. So, I'd say believe in what it is that you're doing, so absolutely don't let anyone tell you that you're crazy. If you believe in something, absolutely pursue it and chase it. And one thing that I would also encourage as well, is this idea around being lean. So, there's this concept called 'lean methodology', so be lean. So, don't necessarily go in and spend lots of money on this particular idea that you have. Find a structured way to get your idea out there, talk to people, get feedback, make sure that the idea that you have, or the business that you want to pursue, that people are actually interested in what it is that you want to do, and why they're interested in it. So, if they for example, they get paid – and are they actually going to spend their money with you. Find out how, really dig down and find out would they actually spend their money with you, because people in your network are going to go 'I love that idea, it's great', and that's awesome, but it's about 'are they going to spend that money with you'. And so that is through using this lean methodology of how to be able to understand what people's perspective are, and if the idea that you have is going to work.
Host: Thank you so much to both of you for sharing your thoughts today, and I certainly feel like we've got more of an insight into closing the gap with economic empowerment so thank you both.
Jasmin Herro: Thank you.
Liam Ridgeway: Thank you.
Host: We'll be back shortly with another episode of the ASIC Podcast.